Love and Other Subjects by Kathleen Shoop
**2013 Independent Publisher Book Award, Silver Medalist--Best Fiction--Mid-Atlantic Region**
**2013 San Francisco Book Festival--Finalist**
For every woman who wonders if she chose the right career…
In Love and Other Subjects Carolyn Jenkins strives for two things—to be the greatest teacher ever and to find true love. She's as skilled at both as an infant trying to eat with a fork. Carolyn's suburban upbringing and genuine compassion for people who don't fit effortlessly into society are no match for weapon-wielding, struggling students, drug-using colleagues, and a wicked principal.
Meanwhile, her budding relationship with a mystery man is thwarted by his gaggle of eccentric sisters. Carolyn depends on her friends to get her through the hard times, but with poverty-stricken children at her feet and a wealthy man at her side, she must define who she is. The reality of life after college can be daunting, the road to full-fledged adulthood long and unscripted. Can Carolyn take control and craft the life she's always wanted?
Available to buy from...
'Great writing grabs you by the throat from the first sentence without ever letting go.
'
--Pittsburgh Post-Gazette--Tony Norman
'Dramatic adventure, and the daring will survive at all costs! Where courage and spirit might just conquer all' --Regis Schilken for Midwest Book Review and BlogCritics
'Kathleen Shoop understands the passions of love, life, and career that every young woman faces. Love and Other Subjects will touch your heart, make you laugh, and leave you wanting more.' --International Bestselling Author, Melissa Foster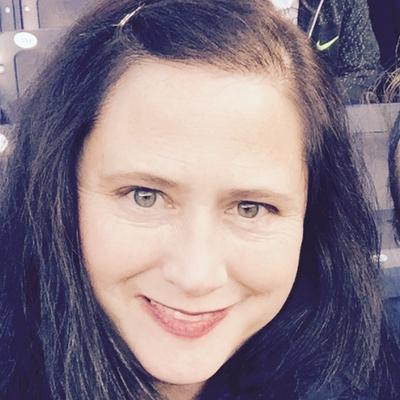 Bestselling author, Kathleen Shoop, holds a PhD in reading education and has more than 20 years of experience in the classroom. She writes historical fiction, women's fiction and romance. Shoop's novels have garnered various awards in the Independent Publisher Book Awards (IPPY), Eric Hoffer Book Awards, Indie Excellence Awards, Next Generation Indie Book Awards, Readers' Favorite and the San Francisco Book Festival. Kathleen has been featured in USA Today and the Writer's Guide to 2013. Her work has appeared in The Tribune-Review, four Chicken Soup for the Soul books and Pittsburgh Parent magazine. She lives in Oakmont, Pennsylvania with her husband and two children.



Hover over the advent calendar dates to find out which book is hidden behind...
Our Disclosure Policy
Are you a book reviewer or book blogger? Join our book tours reviewers team -
Apply Here
x
Current book tours open for sign ups
HERE
Sharon x
Sharon Martin
Blogger & Promoter at Beck Valley Books