The Last Letter by Kathleen Shoop
The Letter Series Book 1
Katherine wouldn't have believed it if she hadn't found the letter...
In the summer of 1905 Katherine Arthur's mother arrives on her doorstep, dying, forcing her to relive a past she wanted to forget. When Katherine was young, the Arthur family had been affluent city dwellers until shame sent them running for the prairie, into the unknown. Taking her family, including young Katherine, to live off the land was the last thing Jeanie Arthur had wanted, but she would do her best to make a go of it. For Jeanie's husband Frank it had been a world of opportunity. Dreaming, lazy Frank. But, it was a society of uncertainty--a domain of natural disasters, temptation, hatred, even death.
Ten-year-old Katherine had loved her mother fiercely, put her trust in her completely, but when there was no other choice, and Jeanie resorted to extreme measures on the prairie to save her family, she tore Katherine's world apart. Now, seventeen years later, and far from the homestead, Katherine has found the truth – she has discovered the last letter. After years of anger, can Katherine find it in her heart to understand why her mother made the decisions that changed them all? Can she forgive and finally begin to heal before it's too late?
**Independent Publisher Awards**
2011 Gold Medal, Best Regional Fiction-Midwest
**National Indie Excellence Book Awards**
2011 Finalist Award-Historical Fiction
2011 Finalist Award-Regional Fiction
**USA Best Books 2011 Awards**
Finalist, Fiction--Historical
Finalist, Best New Fiction
**International Book Awards**
2011 Finalist Award-Historical Fiction
2011 Finalist Award-Best New Fiction

Available to buy from...
'Gripping historical fiction—A tale of two women finding meaning behind all that went wrong in their lives. A timeless tale of redemption with the best plot-twist at the end I've seen in a long, long time. Can't wait for book two!' --

New York Times and USA Today bestselling author, Melissa Foster
'Kathleen Shoop is a truly gifted writer. I loved this book. Wonderfully descriptive prose, emotionally intelligent, and a real page turner.' --Jenny Lloyd, author of Leap the Wild Water
'The story had me hooked, took hold of me and transported me into the story and into the prairie life. I felt all the emotions within it, sadness, joy, loss, grief, anger, frustration, my heart felt as if it was actually about to break as I became completely overwhelmed.'

--Beck Valley Books
See
Day 13
of our Christmas Advent Calendar
for
The Road Home by Kathleen Shoop
The Letter Series Book 2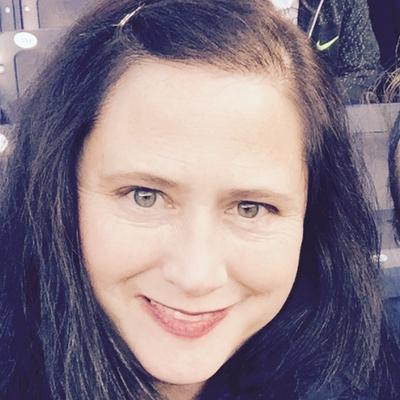 Bestselling author, Kathleen Shoop, holds a PhD in reading education and has more than 20 years of experience in the classroom. She writes historical fiction, women's fiction and romance. Shoop's novels have garnered various awards in the Independent Publisher Book Awards (IPPY), Eric Hoffer Book Awards, Indie Excellence Awards, Next Generation Indie Book Awards, Readers' Favorite and the San Francisco Book Festival. Kathleen has been featured in USA Today and the Writer's Guide to 2013. Her work has appeared in The Tribune-Review, four Chicken Soup for the Soul books and Pittsburgh Parent magazine. She lives in Oakmont, Pennsylvania with her husband and two children.

Hover over the advent calendar dates to find out which book is hidden behind...
Our Disclosure Policy
Are you a book reviewer or book blogger? Join our book tours reviewers team -
Apply Here
x
Current book tours open for sign ups
HERE
Sharon x
Sharon Martin
Blogger & Promoter at Beck Valley Books